Artists Among Us: Female Filmmaker Roundtable
Thursday, November 2 · view days & times
Price: Tickets can be reserved by calling 610-332-3378 or in person at the ArtsQuest Center Box Office
Venue: ArtsQuest Center

FREE
Join us for this discussion with women working in the film industry, moderated by Katina Sossiadis.
Katina Sossiadis will be teaching an Acting for Film Workshop on Saturday, November 4 at 12 pm.
Koula Sossiadis Kazista:
Writer / Director / Producer

Koula Sossiadis Kazista received her Bachelor of Art in Journalism at Lehigh University, where she graduated with honors in 1995. She relocated to Philadelphia and began her film career working as a script supervisor, while developing and writing her own passion projects in her spare time.
In 1996, Koula moved to New York City where she interned at Deborah Schindler Productions. She landed her first New York feature gig as a production assistant on the Sylvester Stallone/Robert De Niro film Copland. She continued working on numerous films including The Devil's Advocate, Far From Heaven, Anger Management and School of Rock.
She then rose to Production Supervisor, working to keep the daily operations of feature films on budget and schedule. Her Production Supervisor credits include The Forgotten starring Julianne Moore and Annapolis starring James Franco.
Koula and her husband presently own and operate their own company, Monster Remotes, a specialized film equipment rental company. The company caters to large budget films, from the chase sequences in John Wick 2, to various shots in Manchester By The Sea, as well as episodic television such as House of Cards, Orange Is The New Black, and Gotham.
This summer, she completed principal photography on Epiphany, her first feature length film that she directed with her sister, Katina Sossiadis. The sisters hope that this is their first of many films that they can collaborate on.
Ali Norod Pensyl: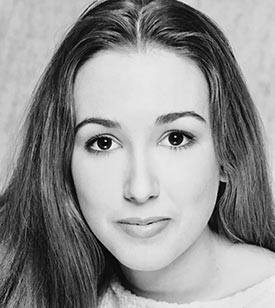 Ali (Norod) Pensyl has worked in the Film & Television industry for more then 16 years. She built her career from the ground up, working in many forms of film, including big budget features, independent films, commercials, music videos, and documentaries. She has worked a variety of roles including Producer, Director, Assistant Director, Location Scout, Celebrity Personal Assistant, and Production Assistant.
Over the years, Ali has worked with some of the industry's most recognized personalities, such as Meryl Streep, Mark Ruffalo, James Gandolfini, Jim Carrey, Jeff Daniels, Uma Thurman, and Beyonce. As well as some award winning Directors and Producers like Terrance Winter, Michel Gondry, and Barry Sonnenfeld. Ali also spent time as the Personal Assistant to Lou Reed.
Her film work includes features like "Eternal Sunshine of the Spotless Mind"; "Maria Full of Grace", "Cadillac Records", "Spiderman 2", "The Squid and the Whale", top-rated television shows, including "The Sopranos", "The Good Wife", "CSI-NY", "Rescue Me", "Sex and The City", and "Blue Bloods". Ali's contributions can also be found in music videos such as Bruce Springsteen's video for "Lonesome Day". Her work has also been featured in numerous promotional product commercials and documentaries.
Her years of experience have made her a versatile entertainment professional who is skilled in numerous aspects of the industry. She has worked coast to coast from New York to Los Angeles. After taking a break to start a family, she recently took on the roles of Assistant Producer and 1st Assistant Director for the feature film Getting Grace starring Daniel Roebuck. Getting Grace was shot locally in Bethlehem, PA.
Ali is also applying her years of knowledge to a new endeavor, drafting a television pilot of her own. The Pilot is currently circulating and being received very positively by industry colleagues. She hopes to gain forward momentum and have financing to shoot the pilot in the near future.
Ali has a tireless work ethic and a passion for Film and Television production. She enjoys coaching and mentoring others on any project large or small and is always thrilled to see her work come alive on screen.
Roberta Morris Purdee: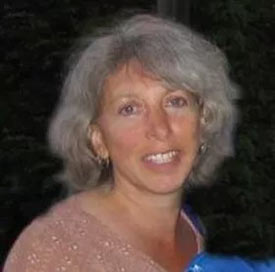 Morris-Purdee began her career as the assistant to Academy Award winning Actress and Director Lee Grant. After ten years and fourteen films with Grant, Morris-Purdee opened Karmic Release with husband Nathan Purdee as Grant began documentary production house Feury/Grant Entertainment with husband and producer Joseph Feury. Since then Karmic Release and Feury/Grant have joined forces to make such ground breaking documentaries as the Emmy Award Winning Baghdad ER. Morris-Purdee has Produced more than 18 films with Karmic Release Ltd. since it began in 1992. Her works have been honored with Emmy, Peabody, duPont-Columbia, and Cine Golden Eagle awards, as well as a place on the 1999 Academy Award Short List.
Nandini Sikand:
Nandini Sikand is an anthropologist, filmmaker and Odissi dancer. Her documentary and experimental films have screened and won awards at over a 100 domestic and international film festivals and aired on PBS. She has been awarded grants from The Jerome Foundation, the Center for Asian American Media and she is two-time awardee of New York State Council on the Arts (NYSCA) grant. Sikand's career as a filmmaker has spanned 20 years and has explored subjects such as nationalism, breast cancer, identity politics, music in the diaspora, immigration and sex work. She has served on the board of directors of Women Make Movies, a non-profit feminist media distribution organization from 1997-2006. In television, she has worked as a producer and director on projects for Channel Four: UK, Ovation, HBO, Oxygen, and The History Channel. Sikand is an Associate Professor of an interdisciplinary film and media studies program at Lafayette College, PA. She is currently working on a feature length documentary about women and mass incarceration in the Lehigh Valley.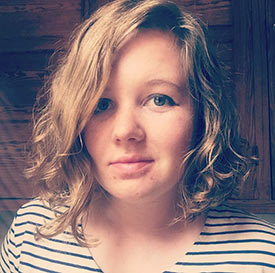 Barbara Twist:
Barbara is a filmmaker based in Detroit, Michigan. As a producer, her credits include an independent feature, Consideration (2013), and as a director, her credits include Shark Tank, a short film which screened at the 2011 Traverse City Film Festival. In addition to her work as a filmmaker, she is the Managing Director of the Art House Convergence, an international organization for the art house and independent theater community.
She is on the board of the Ann Arbor Film Festival and Cinema Detroit. She was featured in BoxOffice's "Women in Exhibition and Distribution" issue in October 2015 and has been interviewed by Bloomberg News, Deadline, MSNBC, and other various press outlets on contemporary exhibition issues. She is a member of Final Girls: a women's filmmaking collective and recipient of a 2016 Knight Foundation grant.
Paralleling the ArtsQuest story that links the rich history of Bethlehem Steel to the present day with its dynamic arts campus, the Artists Among Us program aspires to reveal the full scope of artistry in Bucks, Lehigh, & Northampton Counties – threading the past with the present, to inspire the future. The new program will honor the rich past of artistry in Bucks County/Lehigh Valley, bringing together a host of present-day visual artists, photographers, craftsmen, sculptors, actors, comedians, authors, illustrators, fashion designers, theater producers and more, to encourage, excite and support the aspirations of art-makers, young and old.
Past Artists Among Us include Todd Stone, Pamela Ptak, Melba Tolliver, G. Bruce Boyer, Bathsheba Monk, John McClure, and Scott Hanna.
Artists Among Us is made possible in part by Art of Preservation, an all-volunteer, non-profit 501(c)3 fundraising organization committed to the preservation and revitalization of Upper Bucks County, Pennsylvania.
Schedule
Venue Information
ArtsQuest Center
101 Founders Way
Bethlehem, PA 18015
610-297-7100
map & directions