Where to Stay
Premier Partner
Make a night of it at the Sands Bethlehem AAA 4 Diamond award winning hotel! The Sands Hotel features 302 rooms that include the latest in modern amenities, free Wi-Fi and complimentary continental breakfast. You can also enjoy In Room Dining from Emeril's Kitchen, an indoor pool and fitness room.
Historic Partners
Experience world-class service, charming guest accommodations, elegantly appointed lobby and common areas, beautiful yet efficient banquet and meeting facilities, and Award winning cuisine. We proudly continue the tradition of Bethlehem hospitality.
Preferred Partners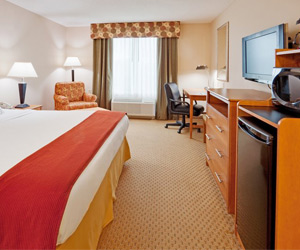 Holiday Inn Express & Suites
2201 Cherry Lane
Bethlehem, PA 18015
(610) 838-6110
The Holiday Inn Express & Suites features 80 rooms that include King or Double Queens, complimentary Wi-Fi, deluxe breakfast and a shuttle service. Book today!
Comfort Suites Bethlehem
120 West Third St.
Bethlehem, PA 18015
(610) 882-9700
The Comfort Suites University is a smoke-free and pet-friendly hotel located close enough to Lehigh University for you to enjoy a healthy walk.
Hyatt Place
45 West North Street
Bethlehem, Pennsylvania 18018
(610) 625-0500
Inn's and Bed and Breakfast Partners
Sayre Mansion Inn
250 Wyandotte St.
Bethlehem, Pennsylvania 18015
(610) 882-2100
Official Partners
Hilton Garden Inn Allentown Bethlehem Airport
1787-B Airport Road,
Allentown, Pennsylvania, 18109
(610) 443-1400
Holiday Inn Express Hotel & Suites Bethlehem
Airport – Allentown Area
3375 High Point Boulevard
Bethlehem, PA 18017
(610) 882-2255
Listed Partners
Courtyard Allentown Bethlehem/Lehigh Valley Airport
2160 Motel Drive
Bethlehem PA 18018

Courtyard by Marriott
2220 Emrick Blvd.
Bethlehem, PA
(610) 625-9500
Residence Inn Allentown Bethlehem/Lehigh Valley Airport
(Pet friendly)
2180 Motel Drive
Bethlehem PA 18018