First Friday
On the first Friday of every month, South Bethlehem comes alive for a community celebration. Local merchants, restaurants and galleries open their doors to celebrate our awesome community. Our First Friday activities are headquartered at the Banana Factory Arts Center – The fun kicks off at 6 p.m. each month and wraps up around 9 p.m.
Interested in having a presence at First Fridays in the Banana Factory Arts Center? Please fill out the application below! Applications are reviewed on a quarterly basis, and applicants will be notified via phone or email if they have been accepted.
Friday, August 2
Come visit the Banana Factory Arts Center at Familienplatz on Friday, August 2 to get creative during Musikfest! The Crayola Creativity Tent is the destination for younger 'festers to get crafty with cool activities and embark on a treasure hunt, while daily Community Art projects, artist demos and interactive activities will engage festival-goers of all ages! Tent hours on Friday, August 2 are 5-9 p.m., and 12-9 p.m. August 3-11.
You can also visit our Hot Glass Tent in their NEW location for 2019, Americaplatz on the SouthSide! 'Festers can participate in Hot Glass Experiences, create a flame-worked pendant, watch live artist demos and find unique handmade glass items for purchase from local artists.
Hot Glass Hours:
Aug. 1-2 & 5-9, 4-10 p.m. | Aug. 3-4 & 10-11, 12-10 p.m.
Store Open 11 a.m.-10 p.m. Daily
Our next First Friday at the Banana Factory Arts Center will be on September 6th 2019! · Happenings
September 6 · Happenings
Hot Glass Demonstration – Hot Glass Studio, 7 p.m.
Reception and Artist Talk with Curlee Raven Holton, featured in the A COLLABORATION OF CREATIVTY exhibition – Banko Gallery, 6:30 p.m.
FREE Kid's Craft with Teaching Artist Katrina Heebner, Cross-Stitch Animals – Visual Arts Classroom, 6-9 p.m.
FREE Kid Art Scavenger Hunt – Visual Arts Classroom, 6-8 p.m.
Kids who turn in completed scavenger hunts to front desk get a special prize!
Live Music with Dina Hall – Crayola Gallery
NEW! First Friday Wine'd Down Workshop: Marbled Journals with Teaching Artist Natalie Hartman – Studio 102, 6:15-7:15 p.m.
2019 Banana Factory Resident Artists Buyers' Market Studio Sale – Friday, Sept. 6th, 6-9 p.m. and Saturday, Sept. 7th 1-5 p.m.
17+ Banana Factory Resident artists will be hosting a buyers' market studio sale. Visit the artists in their studios and buy direct during this cash and carry event. Artwork highlighted at this event will be $300 or less. Paintings, drawings, prints, jewelry, ceramics, textiles, mosaics, and sculptures will be available. Higher priced items will be available as well, payment options will be determined by the artist.
Emerging Artist in Residence Derek Reynoso, exhibition and studio sale in studio 104, 6-9 p.m.
Exhibitions:
Featured Resident Artists from the Banana Factory Arts Center:
Melissa Perhamus, Studio 218 and Erin Anderson, Studio 347
Partners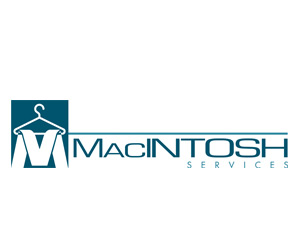 Also See